House of the White Antelope
[aka 'Factio Bronwenae'...thanks Master Cathal!]
Vincens Cognoscivam Terram Unum Protege Ad Tempus
"Conquering the known land one Protégé at a time"
Ty Gafrewig Wen is the SCA Household of
Meistres Bronwen o Gydweli
Currently consisting of twelve active Members, two Emeritus Members, twenty-nine Honored Guests, and five Children of the Household.
The Friends of the Household are too numerous here to list, but we appreciate each and every one of them.
Click on Devices to Link to Individual Profiles

The Active Members of the Household
[Full Members of the Household, who currently are active]
Meistres Bronwen
o Gydweli

Dame Aislinn
Chaomhanach

Mistress Molli Rose
Kekilpenny

Dame Yseult
de Montagu

Lord Thorfinnr
Eiriksson

Lady Alicia
of Dunbar

Lady Tabitha
of Erin

Lady Maegwynn
Attewode

THLady Marie
Gautrot

THLady Magy
McTerlach

Lady Essyllt
volsk
þrasa fostra

Lord Finn
O'Flaharty

The Emeritus Members of the Household
[Full Members of the Household who currently are inactive]
Lord Etienne
de Saint Pol
de Leon
~
March
2009

THLord Andrew
MacLeod the
Greybeard
~
April
2009

The Honored Dead of the Household
[Those Who Have Passed On]
Lady Eva
Moray
~
21 May
2004

Lady Samaire
de Lacy
~
18 June
2005

Lady Isabetta
Asini
~
26 May
2006

Lady Finnguala
ingen Dauíd
~
21 June
2009
In honor now at June's first breath, of those too quickly lost to death,
We raise our toasts in memory here, and praise lost friends we held most dear.
Sweet Eva with her jeweler's art, Samaire of the generous heart,
Wee Isabetta's leaughing eyes. We drink our toasts ere daylight flies.
To fair Finnguala lift a glass, whose time was far too quick to pass.
Lift up your glass, and horn, and stein, of cordial, ale or blood red wine.
Come, speak your toasts, report their fame, and drink, remembering each name.


The Honored Guests of the Household
[Second-Generation Proteges, Apprentices, or Squires; Retainers; Guests; Adult Children and Significant Others]
Lord Valamir
von Straubing

Geoffrey
Oldes

THLord Giovanni
Francisco
de Valencia

Jaida
al-Zarqa

Ailsun
McKeown

Lady Muirenn
Camshron

Ingris
Utlennigsdottir

Lady Roheis
de Montagnes

Lord Seamus
Yonger

Lord Anacletus
McTerlach

Tabitha

Lord Raynor
MacMarre

Lord James
de Assartis

Sorcha
McTerlach

Lady Cynewise
aet Sceaduwuda

Lord Adam
Caomhanach

Sabina
d'Avallon

Alesander
McTerlach

Lady Viviana
Fiorentina

Baron Michael
de Multon

Artemis
Titus

Sir Chinua
Qadanjin

Lady Maya
Ekkadi

Erik
Cletusson

Jason


Jamie

Codi

Reed
Bowyer

Cecilia
de Lessay

The Children of the Household
[Those Under the Age of Eighteen]
Shelton
the Destroyer

Gail

Megan

Elizabeth
the Bold

Antonia

Household Background
Ty Gafrewig Wen was established in June of A.S. XXXI (1996) as a haven for enthusiastic, creative, service-oriented, gentles with a penchant for compulsive elaboration. It is required of members that they be actively supportive, on some level, of an official SCA entity, be it their local group, the Kingdom, or the Society. This support can take the form of holding an office, working on projects, fashioning regalia, illuminating scrolls, working events, or engaging in some other form of consistent service to the Group, Kingdom, or Society, and we also ask that household members be the sort of people who do this enthusiastically rather than grudgingly. Service implies also that they follow through with what they undertake, and that they accept responsibility for doing so, or for arranging to have it done.
Members of the household who, for one reason or another cannot maintain this level of activity are given the option of assuming Emeritus Status until such time as their lives allow them to resume activity or they leave the household, or (after a year of inactivity) are moved automatically to Emeritus.
Honored Guests are those who, while not full members of the household are invited to visit with us and share our hospitality. These may include spouses, significant others, family members, inactive former members who wish to retain ties to the Household, and so forth. Children of the Household who reach the age of eighteen and have graduated high school (or its equivalent) become Honored Guests until such time as they become Members or leave the Household.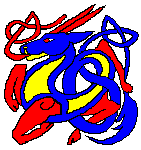 Check out pictures of our household members.

The Household obviously enjoys close ties (and complex inter-relationships) with several other Households, including (but not limited to):
Covington
Castle
Mermayde
Kepe
House
Fanciyam

The Household also enjoys ties via our various members to several SCA Groups including:





Shire of
Sol Haven,
Meridies
Shire of
Tir Birste,
Meridies
Barony of the
South Downs
Meridies
Shire of
Brantestone,
Meridies
Shire of
Vulpine Reach,
Meridies
Shire of
Owl's Nest,
Meridies


Shire of
Flintmarsh,
Meridies
Shire of
Forth Castle,
Meridies


Last Updated 10/06/11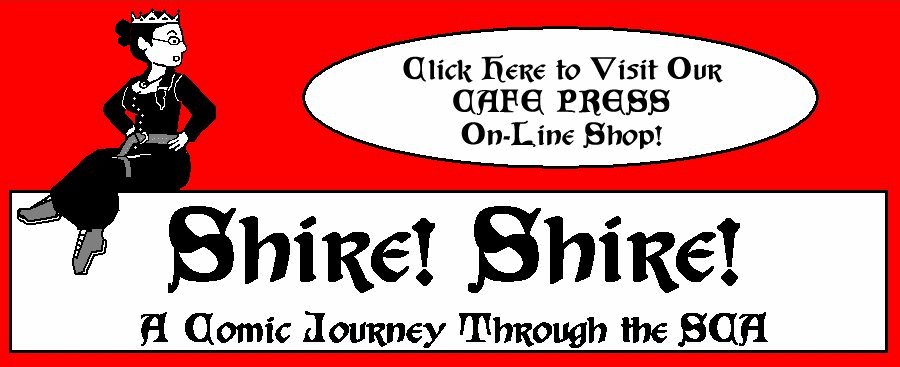 Shire! Shire! merchandise now available!! http://www.cafepress.com/ShireShire
There have been
visitors since December 25th, A.S. XXXIII (1998)