Welcome to the Shire! Shire! Web Pages!
[Click on the graphics to see the comics published in The Equinox during the indicated Mundane Year]


All graphics copyrighted and originally published in EQUINOX, the newsletter of the SCA Shire of Sol Haven.
Reprinting by permission only. Contact Meistres Bronwen o Gydweli --
sh_chronicler (at) solhaven (dot) com or meistresbronwen (at) covingtoncastle (dot) com
All comics are posted after original publication. If they do not show up on a page along with the date and title, this is because they have not yet been published, or (in the case of one strip) that there might be a question of copyright infringement in using a mundanely recognizable cartoon character, albeit redrawn.

Back to Shire of Sol Haven About Us Page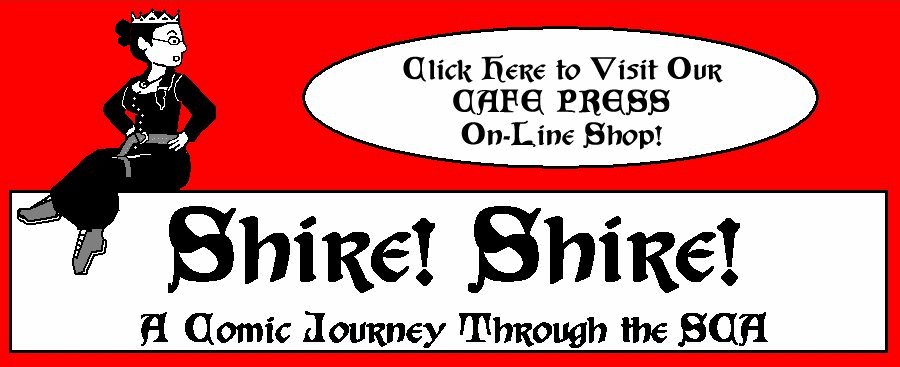 Shire! Shire! merchandise now available!! http://www.cafepress.com/ShireShire